Agent Roster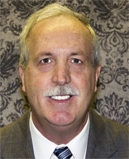 Robert R. Barrett
Licensed Real Estate Salesperson
(516) 415-2340
Before he began working on a two agent, sales team in the late 1990's for a major Long Island, real estate developer – Robert was a Police Officer assigned to NYPD's Tactical Patrol Force. While at Windemere Development Corp., Robert successfully sold out sites of 95, 80 and 87 homes respectively.

To say Robert is committed to Massapequa and community service might be an understatement. Through the years, he has been the Vice President of the Nassau Shores Civic Association and the co-editor of their newsletter, The Tide; and is currently the President of the "Massapequa Chamber of Commerce," [who was voted Best Chamber on Long Island in both the 2016 & 2017 Bethpage Federal Credit Union sponsored "Best of Long Island Contest."] He also served as Chamber President between June 2008 and June 2010. On October 15, 2010, Robert was recognized by the "Nassau Council of Chambers of Commerce" as the Massapequa Chamber of Commerce's choice for "Small Businessperson of the Year."

Robert is the current Public Relations Director and former Board Member for the Massapequa Kiwanis Club; a current Board Member of the "Massapequa High Schools Hall of Fame," as well as their Sponsorship Committee Chairman. Robert will have the distinguished honor of being inducted into their Hall of Fame in August of 2017.

Never one to shy away from worthwhile projects – Robert has been a part of the Kiwanis team that helps secure hundreds of flag sponsors for their "Field of Honor" program. The program/fundraiser he is most proud of though – is his work as the Committee Chairman for the aforementioned Massapequa High School's Hall of Fame annual golf outing. On the MHSHOF board since 2008, Robert and his teammates have seen exponential growth each year… awarding as many as eighteen (18) $2,000 scholarships/yr. to graduating seniors.

A fifty-eight year and lifelong resident of Nassau Shores in Massapequa, Robert pledges to put the same high energy into your Real Estate needs as he does community service and/or any of his myriad fundraising campaigns. Robert believes that successful networkers put the other person's needs ahead of their own…in essence: Givers Gain!
Languages

English